Slide 9 of 31:
Grosbeak,Black-headed.JPG
A male Black-Headed Grosbeak. This bird and another male made a surprise visit to a Barr Lake Nature Center feeder. The shot was taken through glass, so it's fuzzy. Aug 4/06.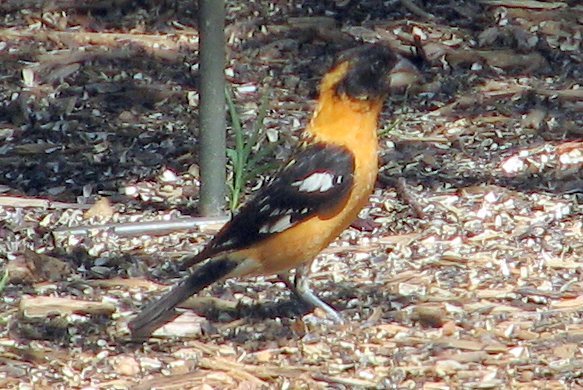 ---
All materials are Copyright © Derek C. Richardson and may not be reproduced without prior permission.