Slide 30 of 61:
Roadrunner,Greater1.JPG
Greater Roadrunner, Frank G. Bonelli Regional Park 10/8/06. It was a great moment when this spectacular bird popped up in response to a recorded call. Unfortunately the light was fading fast at this point, so it's a very fuzzy shot. We say a coyote just a few minutes later!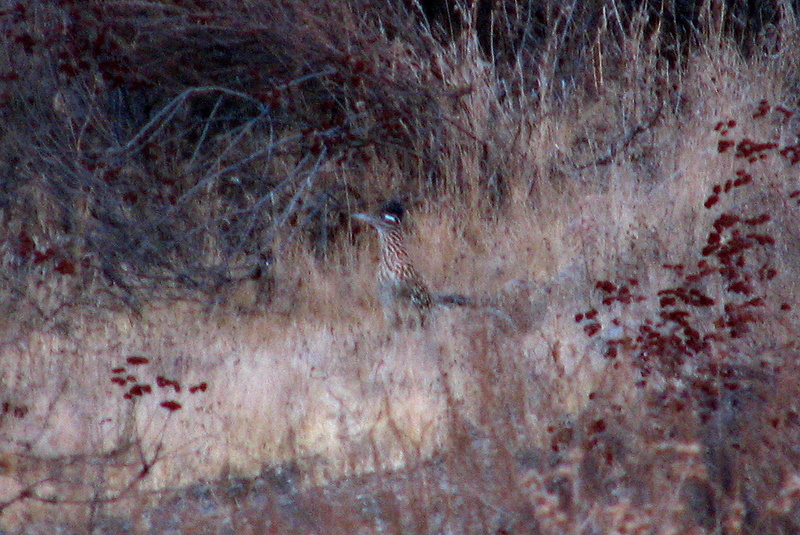 ---
All materials are Copyright © Derek C. Richardson and may not be reproduced without prior permission.