Slide 48 of 61:
Woodpecker,Acorn1.JPG
Acorn Woodpecker (male), Chilao Visitor Center, San Gabriel Mountains 10/8/06. Yes, he probably made most of those holes. I guess he'll be filling them up for the winter!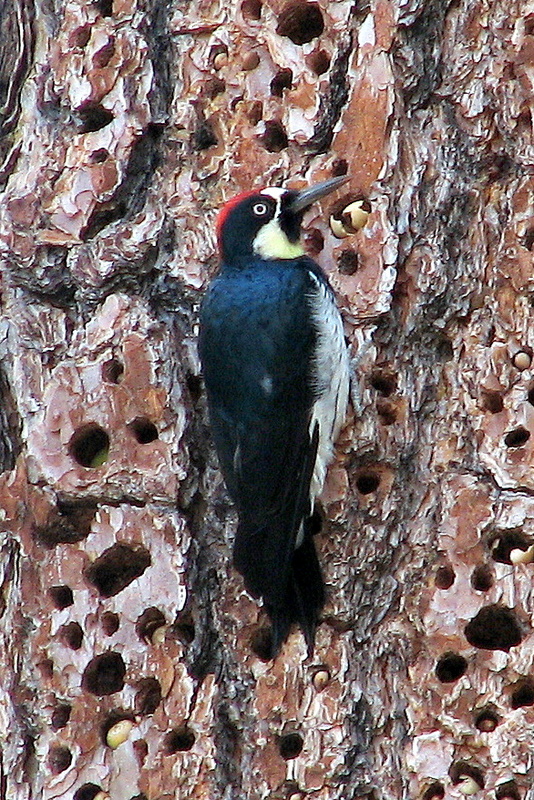 ---
All materials are Copyright © Derek C. Richardson and may not be reproduced without prior permission.