Photo Album:
The Big Balls Experiment May 2009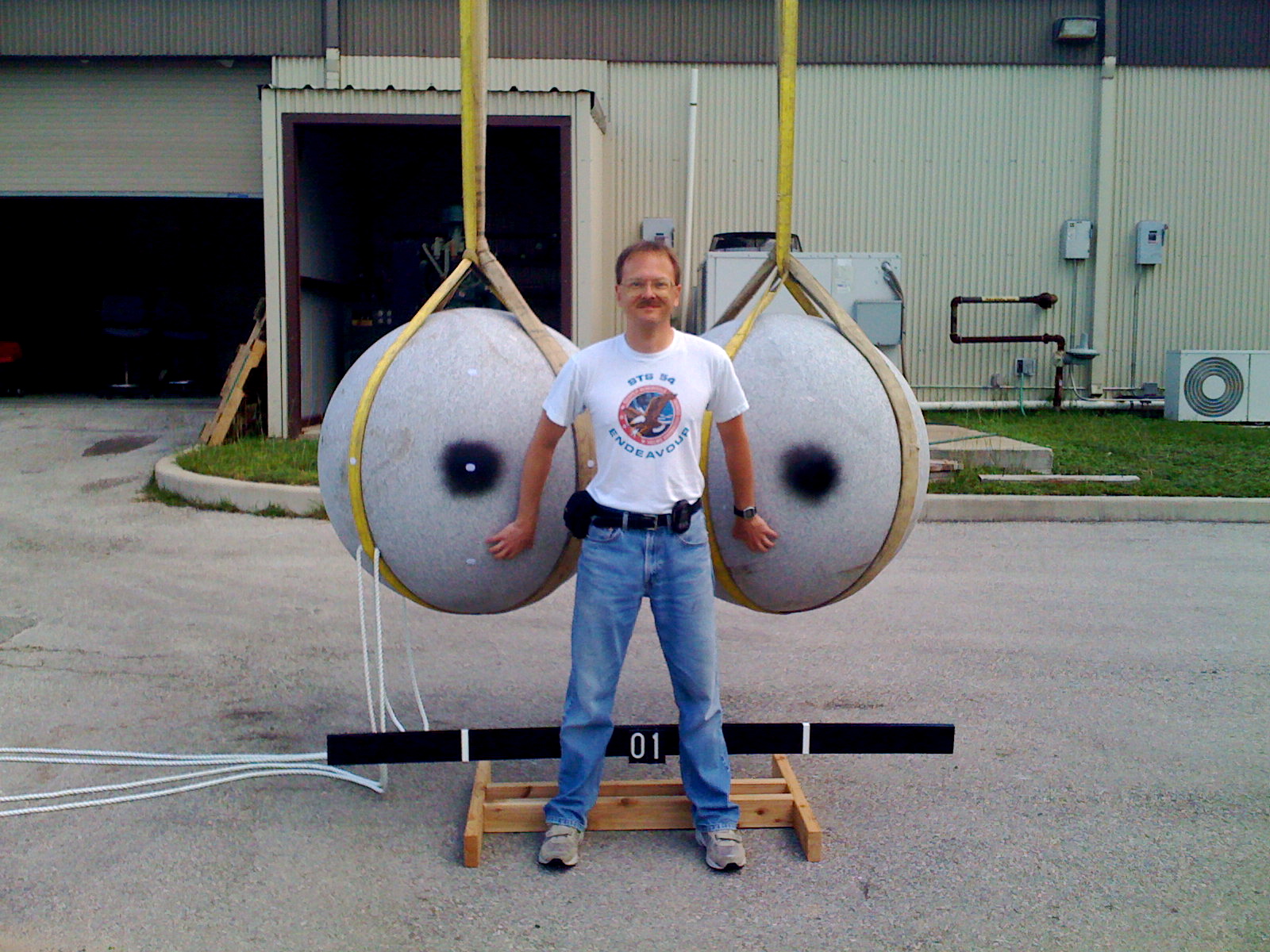 Pictures documenting our experiment (PI: Dan Durda, SwRI) measuring the coefficient of restitution of meter-diameter granite spheres. The work is being carried out at the San Antonio campus of Southwest Research Institute. To view, click on any of the dates below (day 1 is 0526, day 2 is 0527, etc.). These pictures were all taken with my iPhone, and touched up with iPhoto.

Check out the movie of our highest-speed impact!
Subdirectories: Balls0526 Balls0527 Balls0528 Balls0529 Movie
---
All materials are Copyright © Derek C. Richardson and may not be reproduced without prior permission.