ASTR109, Winter 2008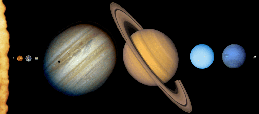 The Cosmos: Birth and Evolution
Profs: Doug Hamilton and Jack Baggaley
Lecture: WTh 12:00-12:50pm, Winter 2008, Room S3

Tutorial: F 12:00-12:50pm, Winter 2008, Room S4

Office Hours: WTh, after class.

---
Class Information
Material to Help You Out
LOCAL
Optional ASTR109/PHYS109 Field Trip. The idea is to get to i) A dark site for seeing the Milky way, Magellenic clouds, and starfields and/or ii) A site with small or mid-sized telescopes for seeing more details of planets and star clusters.

Townsend Observatory: This telescope in downtown Christchurch is operated by the UC Department of Physics and Astronomy. Every clear (uncloudy) Friday night April-October it opens to the public at 8:00pm. The telescope is a historic 6-inch (15cm) refractor built nearly 150 years ago. Skies are not dark.
Canterbury Astronomical Society: This organization has several 10-14 inch (25-35cm) telescopes at the West Melton Observatory and run events that are open to the public every other Friday, April through October for a $5 fee. Skies are dark.
Roof of the Rutherford Building: Telescopes are small and need to be mounted. Issues with building and roof access. Skies are not dark. Serious wild pigeon problems!
Farm on the Banks Peninsula: No telescopes. Skies are very dark.
Mt. John Observatory: Big 0.5-2.0 meter telescopes for use by professional Astronomers. Skies are very dark. The ASTR112 class tours here.
GENERAL
SOLAR SYSTEM
STARS & OUR GALAXY
Black Hole Videos! This page has simulations of what starfields look like near black holes and neutron stars.
OTHER GALAXIES
Hubble Space Telescope This page contains the latest pictures and scientific results from HST, the Hubble Space Telescope.
---

Go to Doug Hamilton's Home Page