ASTR120 Textbooks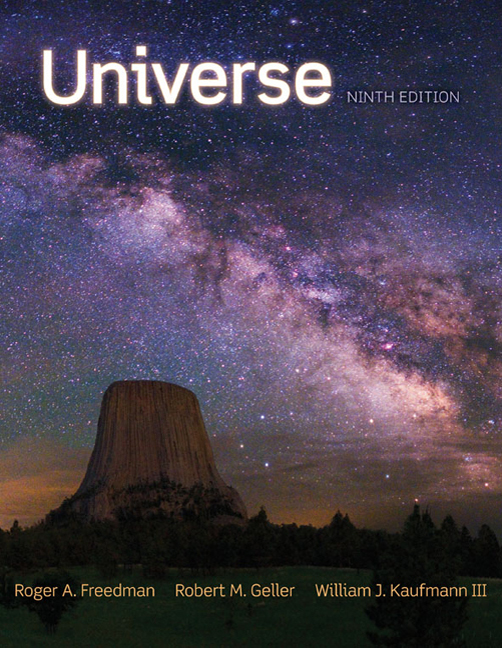 Required:
Universe (Roger A. Freedman, Robert M. Geller, and William J. Kaufmann III, Ninth edition - ISBN 1-4292-3153-X, $78 New, $50 Used, Their Website) Note: for an additional fee, you can order the e-book and/or Starry Night software but I will not require these for the class. This book will also be used for ASTR121 in spring 2014.
Recommended (If Universe is too Basic for You):
The New Solar System (J.K. Beatty and A. Chaikin, Eds., 4th Edition, $10-$20 second hand). Deeper level than Universe for the Solar System afficionado. This is a Junior/Senior level text with no equations. An excellent qualitative introduction to Planetary Science with descriptive chapters written by experts in the field. Published in 2000, so somewhat out of date but a good value. I used to use this book for my upper level Solar System course ASTR430.
Fundamental Planetary Science (J.J. Lissauer and I. de Pater $36). This is an advanced text with equations suitable for a Junior or Senior Physics/Astronomy major. Published in 2013. My new textbook of choice for ASTR430.
---

Return to ASTR120 Home Page