Samuel Palmer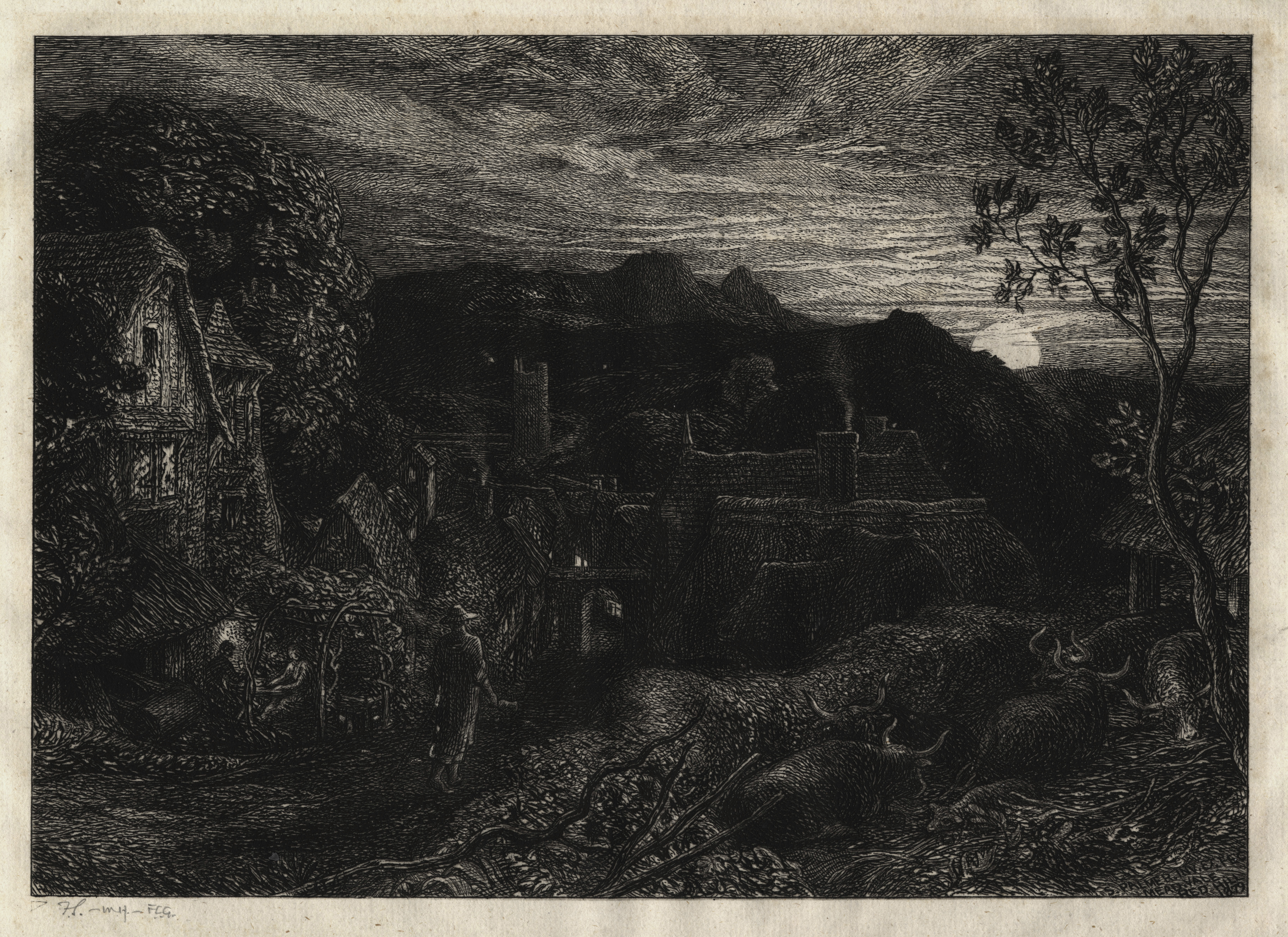 The Bellman (1879).

Etching, 6 1/2" x 9 1/4", final state.

Inscribed "F.S.-M.H.-F.L.G." (i.e., F.Short-M.Hardie-F.L.Griggs)



Samuel Palmer (1805-1881) was an English artist with a visionary style. His early work was highly original.
While his middle period was more conventional, his late etchings reached his earlier levels of inspiration.
The Bellman is one of Palmer's last etchings. He went through six states to reach this rich, dense result.
The title refers to lines from the poem "Il Penseroso" by John Milton:



Or the Belman's drousie charm,
To bless the dores from nightly harm




This impression (and the one below) was printed posthumously in 1924 by Frederick Griggs, Frank Short and
Martin Hardie for the great Palmer retrospective at the Victoria & Albert Museum.
Griggs was a true master printer, and these posthumous impressions are arguably finer than the signed
lifetime impressions of this plate.



The Early Ploughman (1861).

Etching, 4 5/8" x 7 1/2", final state.

Inscribed "F.S.-M.H.-F.L.G."