Joseph Webb

Joseph Webb (1908-1962) was an etcher and painter with a visionary style. He had early success with his etchings in the 1920's, but the depression brought a collapse of the print market, and effectively ended his career. His huge, imaginary buildings carry a metaphysical subtext. Webb's powerful prints are still relatively unknown.
Here are a few.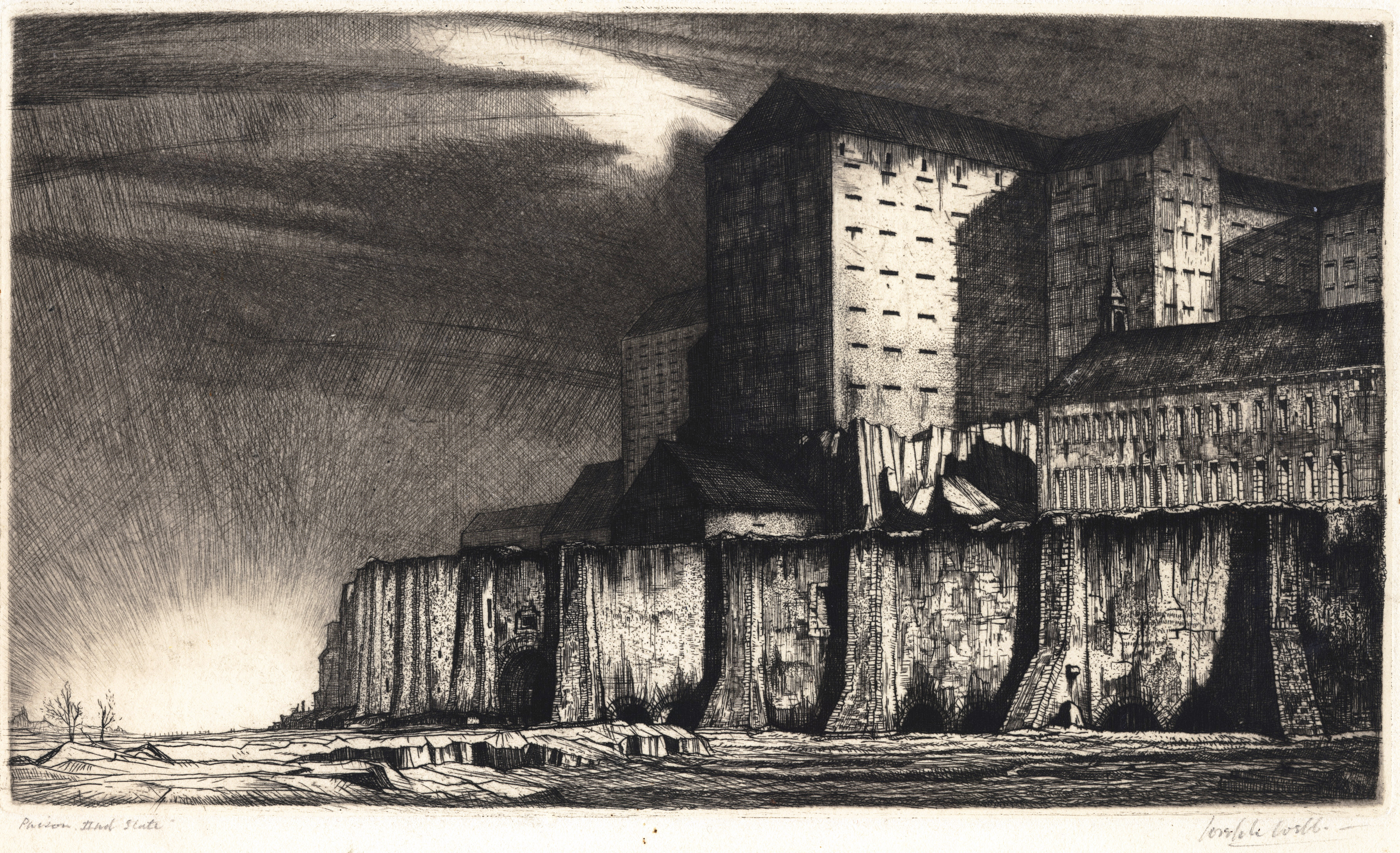 Prison (1930).

Etching, 7" x 12", 2nd state

Webb inscribed some impressions ``I dedicate this plate to all things living --- Caged''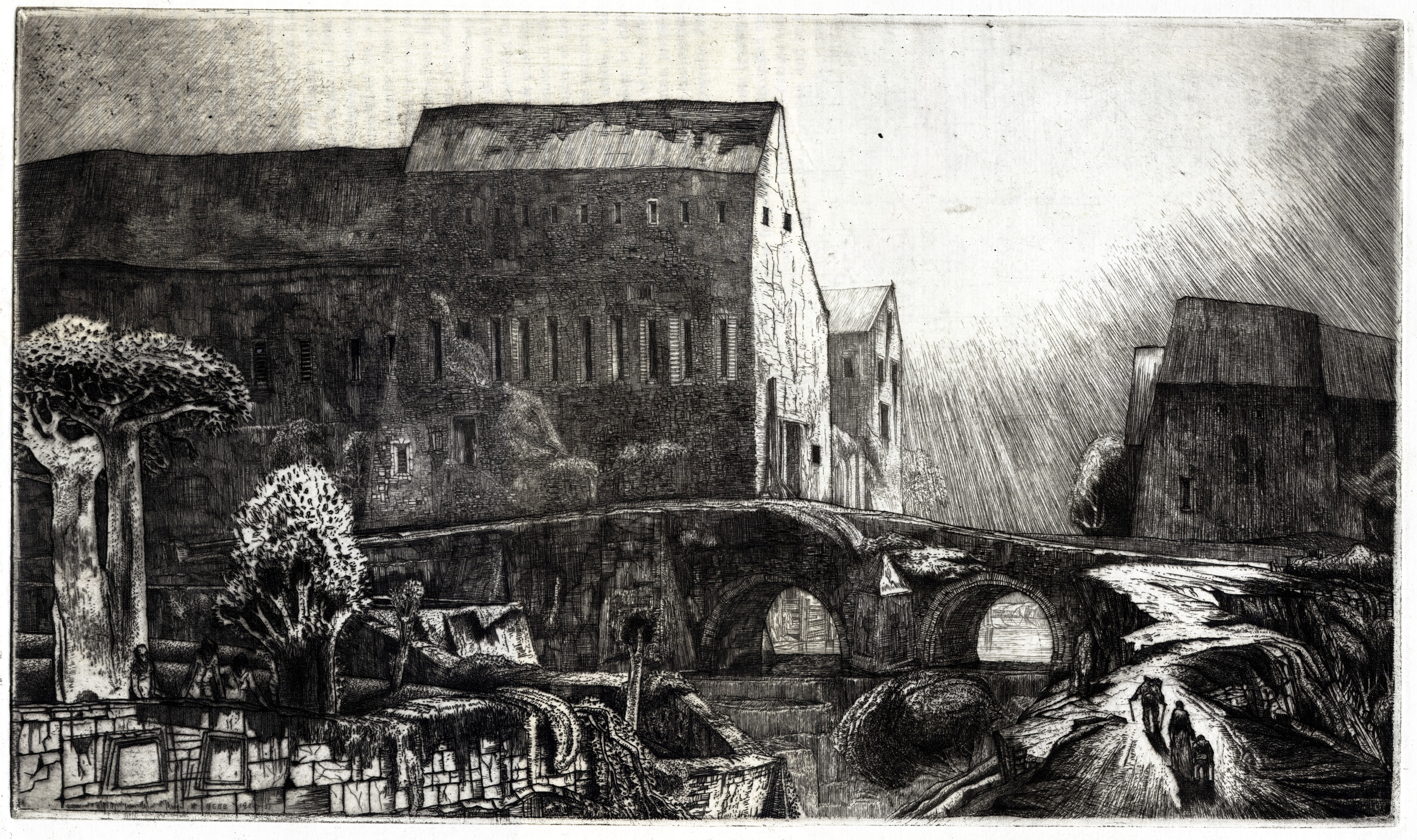 Asylum (1930-31).
Etching, 7" x 12"

Streamend (1936).
Etching, 6 7/8" x 12", 2nd state trial proof



Reference: ``Joseph Webb the lights that flit across my brain'' by Robert Meyrick
School of Art Gallery and Museum | National Library of Wales,
Aberystwyth, 2007. (ISBN 978 1 899095 26 1)

Here is the above reference: Joseph Webb.