Matthew M. Knight
Welcome to the work page of Matthew M. Knight.
News
11.23.17 Sky and Telescope covered our group's ultra-fast results on the interstellar asteroid (ApJL, submitted).

10.18.17 Our DPS presentation on the unprecedented change in rotation period of comet 41P/Tuttle-Giacobini-Kresak got some press.

9.20.17 Three papers were all recently accepted and appeared on arXiv: "The Rotation and Other Properties of Comet 49P/Arend-Rigaux, 1984-2012" by Eisner et al. (a UMD student who worked with me during 2016-2017), "Gemini and Lowell Observations of 67P/Churyumov-Gerasimenko During the Rosetta Mission" by Knight et al., and "The Main Belt Comets and Ice in the Solar System" by Snodgrass et al.

6.6.17 The journal for the Royal Society meeting I helped organize last year is now online. Also, we have another CBET announcing that 41P/T-G-K's apparent period continues to increase at a surprisingly fast rate!

3.29.17 My collaborators and I have had two recent CBETs on 41P/Tuttle-Giacobini-Kresak. We determined its apparent period in the first, then discovered the apparent period is changing rapidly in the second! [Subscription required]

2.13.17 I was interviewed for BBC Four "The Sky at Night" episode "Telescope Takeover". Streaming is only available in the UK, but a screenshot is here thanks to Geraint Jones.

Older news is here.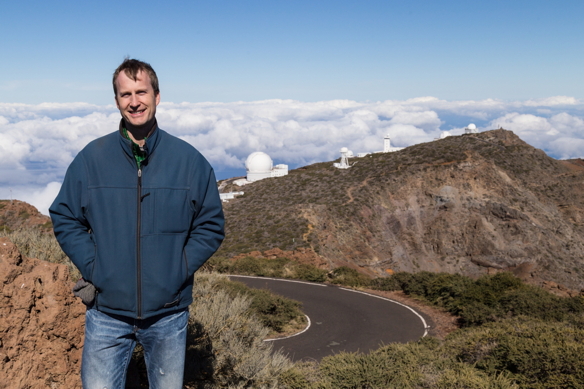 Note: There is a UMD logo off to the top left throughout the site. If you can only see part of it (and want to see it all), you need to make your browser bigger. Finally updated to be more age appropriate. See an older picture
here
:)