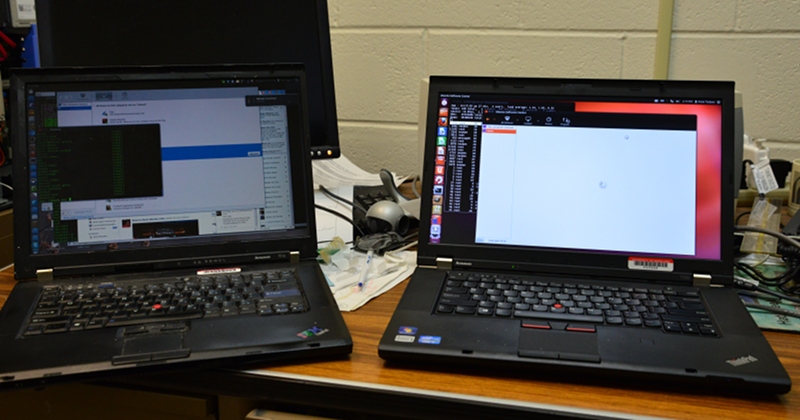 Laptop arrived Dec 20, 2012, but not installed till the 27th. Configured with two internal drives: 320GB fast drive and 500GB data drive. 15.4" WSXGA+ (1680x1050) w/ NVIDIA Quadro FX 570M (256MB), Intel PRO/Wireless 3945ABG, 9 cell battery. Model number is 2359-CTO.
Ubuntu12.04 LTS

First impressions:

   - kept /dev/sda as windows 7 drive
   - used 16GB /dev/sdc as an SSD for booting linux (boots linux in 6 seconds)
   - replaced 500GB /dev/sdb with a 1TB 

   - all hardware seems to work, although currently the internal mouse
     stops working (buttons ok, mouse motion not) after a little while
     after coming out of suspend?  needs to be tracked down.
     (seems to be resolved a few kernels later)

   - still (as with previous laptop) spurious moments  where the load on
     the machine jumps to 10+ and becomes very non-responsive. An ubuntu
     or Unity issue? compiz?

    
   - Ubuntu 12.04 doesn't configure suspend to disk (hibernate), so not
     tested

See also my other Ubuntu 12.04 comments
Issues
touchpad
touchpad stops working after some time (few mins?) aftrer
Links
---
This page was last modified on 18-Jan-2013 by teuben@astro.umd.edu.