| | |
| --- | --- |
| ADASTRAgrl | Alexandria, VA |
Meteor through Scorpio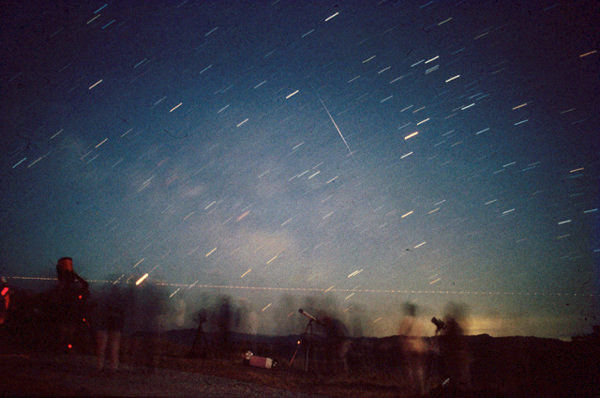 Photo by Elizabeth O.
date: 22 June 96
location: California
setup: Minolta X-570 50mm f/2.8 on tripod
film: Kodak P1600
exposure: ?30min.

comments: At the starparty held during Universe '96 in San Francisco, CA. I setup the camera and "hid" it by a bush. Then went and checked out the scopes and sights. Had a little trouble finding the camera later on (it was dark after all!!).
( Welcome | About Me | Gallery | Links | Site Map )
---
Last Updated:
Monday January 14, 2008

by Elizabeth Warner

© 1995 - 2008 Elizabeth M. Warner