ASTR630 Textbooks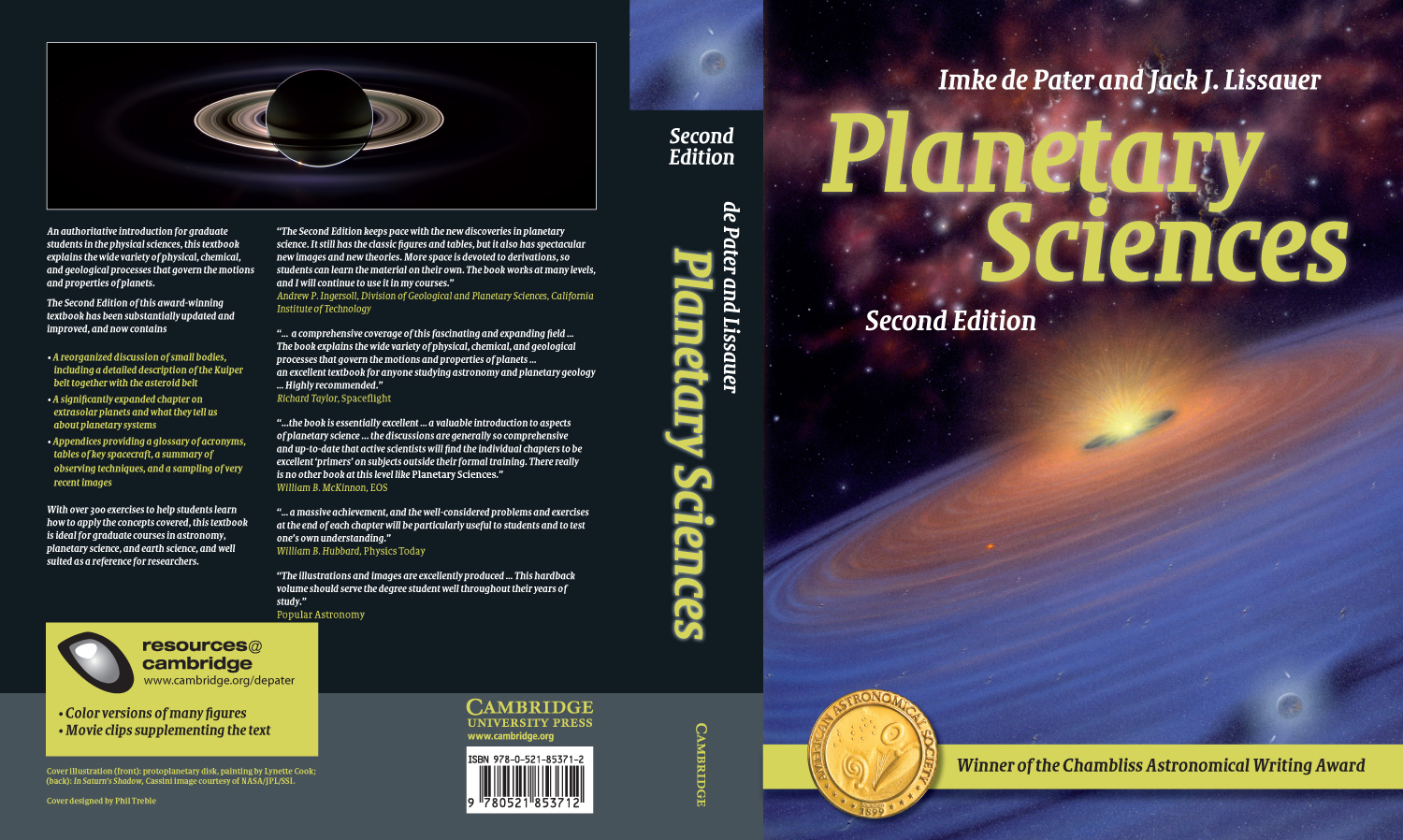 Required:
Planetary Sciences (I. de Pater and J.J. Lissauer), 2nd Edition (2010, ISBN-13: 9780521853712), $80.
A thorough quantitative treatment of the physics of the planets. A good choice if you want to go into more detail in a given area. Errata for the 2010 and 2011 printings.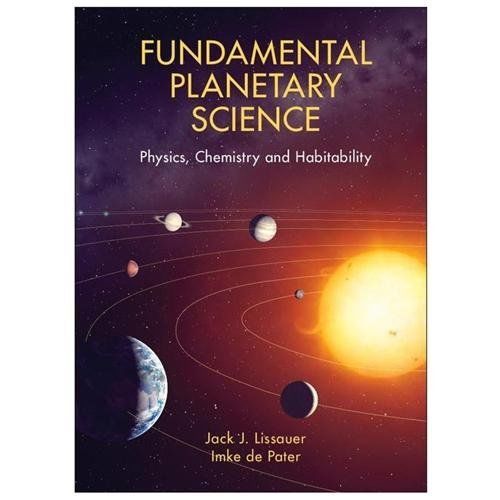 Recommended:
Fundamental Planetary Sciences: Physics, Chemistry, and Habitability (J.J. Lissauer and I. dePater), 1st Edition (2013, ISBN 978-0-521-61855-7), about $50.
An excellent introduction to the physics of the planets. Covers the same material as the required text at a more accessible level.
Good General Solar System Information:

Return to ASTR630 Home Page