Slide 18 of 120:
Elaenia,Yellow-bellied1.jpg


---

Yellow-bellied Elaenia. There are many flycatchers in Brazil (in fact, New World flycatchers make up the biggest bird family in the world). Unfortunately, many look alike, so they can be notoriously hard to identify. This individual, seen in Búzios, has a pair of prominent whitish wingbars, a yellowish belly, a white eyering, a relatively short, pale beak, and a crest (not obvious in the photo). That plus habitat and range helped secure the ID.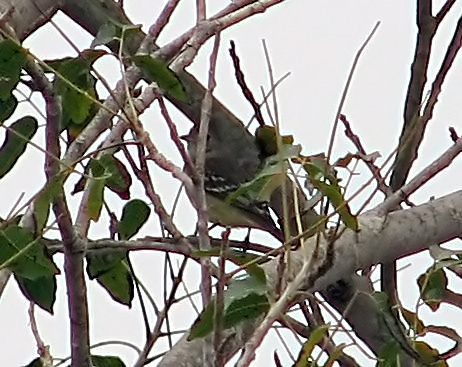 ---
All materials are Copyright © Derek C. Richardson and may not be reproduced without prior permission.