Slide 37 of 120:
Kingfisher,Ringed1.jpg


---

Ringed Kingfisher. We were delighted to see this bird at the Lagoa (lake) Rodrigo de Freitas, in the middle of Rio. Although not apparent in this photograph, it's a big kingfisher (more than twice the weight of the familiar Belted Kingfisher we see in the Eastern U.S.). This individual is male, because its rufous belly color extends all the way to the throat.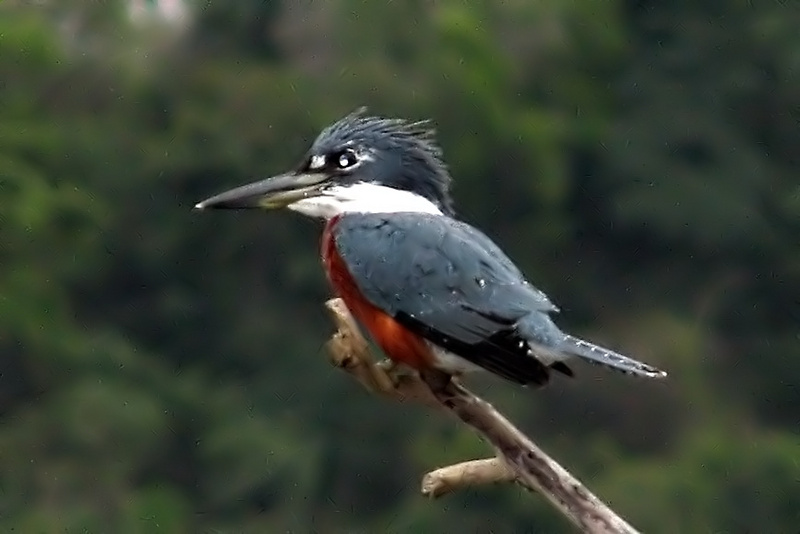 ---
All materials are Copyright © Derek C. Richardson and may not be reproduced without prior permission.