Slide 44 of 120:
Martin,Gray-breasted1.jpg


---

Gray-breasted Martin. Frances took this shot of the bird perched on one hand of the Christ statue at Corcovado. It was a lucky shot too: the fact that the underbody is completely white distinguishes the bird from Blue-and-white Swallow.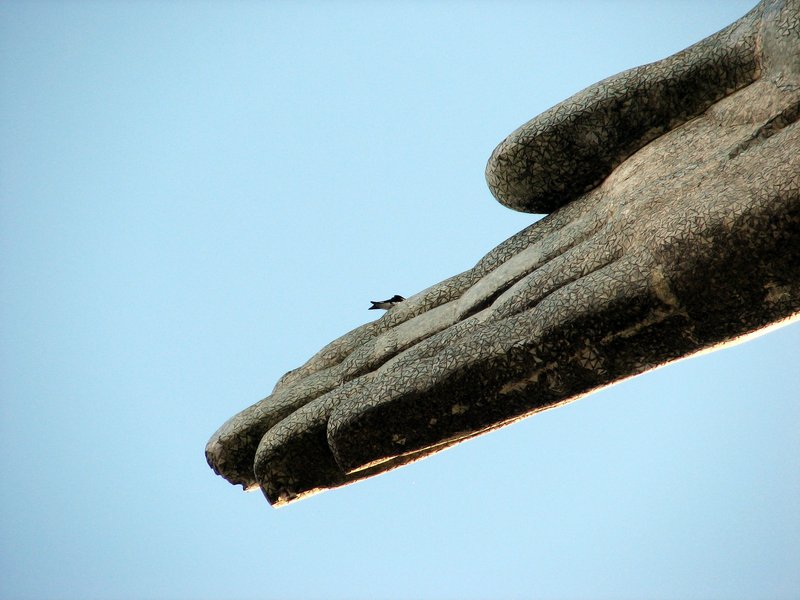 ---
All materials are Copyright © Derek C. Richardson and may not be reproduced without prior permission.