Slide 54 of 120:
Parula,Tropical1.jpg


---

Tropical Parula. Surprisingly, this was the only warbler we definitively saw during our trip (we may have seen a Golden-crowned Warbler high in the tree canopy in Tijuca Forest). This bird was photographed on our way to the Forest, just outside Rio.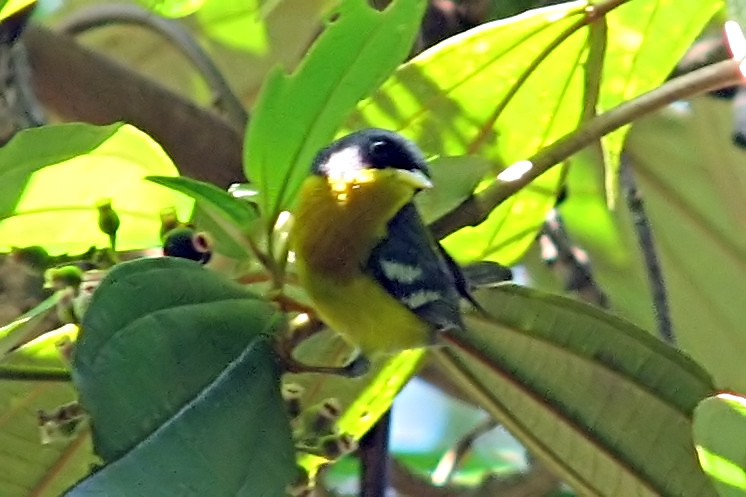 ---
All materials are Copyright © Derek C. Richardson and may not be reproduced without prior permission.