Slide 105 of 120:
Wren,Long-billed1.jpg


---

Long-billed Wren. A Brazilian endemic, this one was (mostly) coaxed out of the understory near a lagoa (lake) in Floresta da Tijuca (Tijuca Forest, just outside of Rio). Be sure to check out the audio recording.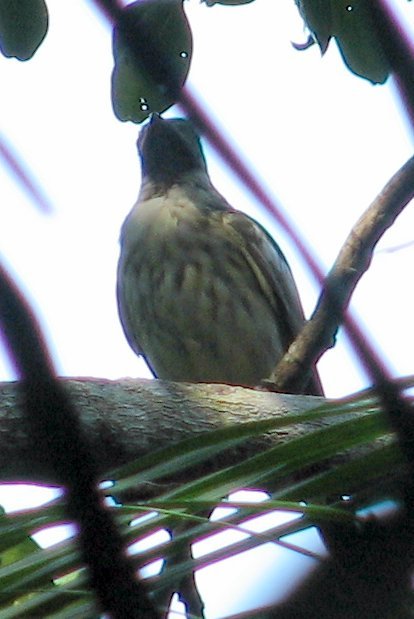 ---
All materials are Copyright © Derek C. Richardson and may not be reproduced without prior permission.