Photo Album: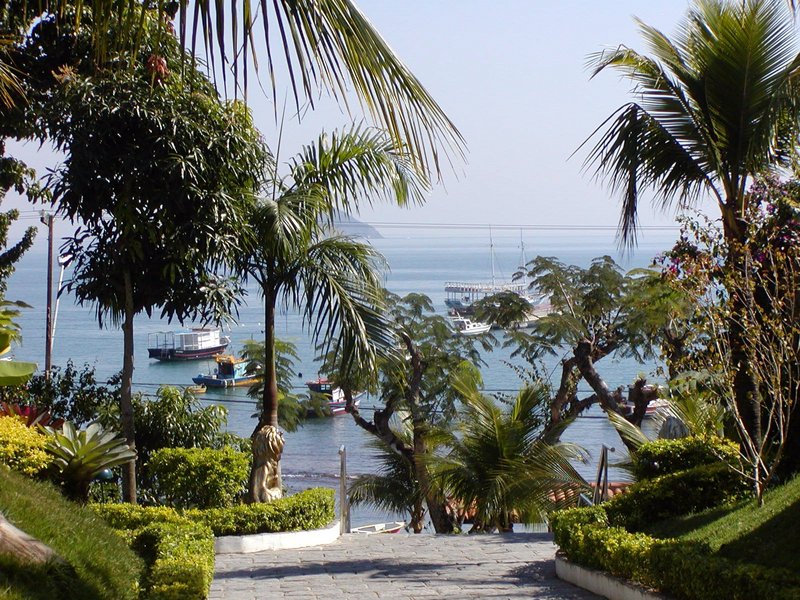 This is a photo journal of our recent trip to Brazil (Rio de Janeiro and Búzios), August 3-17, 2005. For the impatient, choose one of the two subdirectories listed below to start viewing pictures!

Rio is a vibrant, clean, and friendly city---we definitely recommend spending time there! Be sure to visit a sucos (juice) bar, have a caipirinha (lime/sugar/rum drink) or fresh coconut on Copocabana or Ipanema beach, ascend Sugarloaf and Corcovado for spectacular views, stroll through the Jardim Botânico (botanical gardens)---especially if you like birds!, and party at a samba club. Watch out for the beach peddlers though ("Não, obrigado" seemed to work most of the time to fend them off), and be warned that not many Cariocas speak English. A basic knowledge of Brazilian Portugese would definitely help.

For a quieter time, Búzios is a lovely beach town about 170 km away from Rio. We stayed in the Atlântico Búzios Convention & Resort (I was there for the Asteroids, Comets, Meteors 2005 meeting---check out the pictures from the meeting! [I spoke on Day 4]).

The pictures are divided into two sections: bird pictures and everything else. In the thumbnail view, mouse over each image for a short caption; click for the full image and caption. Please enjoy these pictures, movies, and sounds, but do not reproduce them without first obtaining our consent. E-mail comments and requests to dcr at astro.umd.edu.

-- Derek & Frances Richardson (© 2005)...
---
All materials are Copyright © Derek C. Richardson and may not be reproduced without prior permission.