---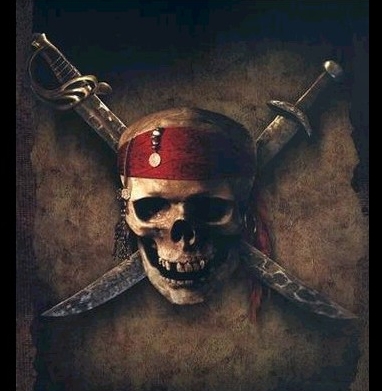 What I Do with My Copious Spare Time
Food & Wine| Fencing & Ren Faires| Travel
As a father of two (Naomi: age 10, Rowyn: age 8), my recreational interests are better constrained than most cosomological parameters. My wife, Debbie Grossman, my kids and I used to live in Albany, California which is next to, and rather like a quieter Berkeley. We hope very much to go back to either city one day and settle (again). We now live in Takoma Park, the self-proclaimed "Berkeley of the East". Um, yeah, well, kudos for trying, but the tense, East Coast type A personality is pervasive even here.
Between ballet (N), fencing (N), piano (R), rehearsals (A), brownies (R), junior girl scouts (N), broadway dance class (R), and Sunday "schule" at Kehila Chadasha (N & R), it's a wonder the kids have time to sleep. Spring should be less hectic.
---
Quick Plug: Debbie used to work for the California Revels and now works for the Washington D.C. Revels; the Revels is a unique theater experience in December which defies explanation (at least on this webpage - check the above links).
<!a href="http://www.tix.com/Schedule.asp?OrganizationNumber=630"> *** Washington Revels Tix (click here!) will be on sale later for December ***<!/a>
Well, last year, my (then 7 year old) daughter had a great time in the show. So much so, she persuaded me (okay, my wife has been bugging me for 12 years...) to audition and I'm in this year's show! After having a great time performing in the May Revels, it was time for me to go semipro, I guess. This year's show will be an Elizabethan Revels set around the Nine Days Wonder of Will Kemp (the Master of the Revels) Morris dancing his way from London to Norwich. I will be playing a "rude mechanical" (think of Bottom and his pals in Midsummer Night's Dream), which I suppose surprises no-one who knows me. It means I've got lines(!) and I have to polish up my old Ren Faire accent...
---
Quick Plug #2: We've also become supporters of the Capitol City Symphony run out of the Atlas center here in DC as it is conducted/directed by our own dear friend Victoria Gau. Vicki used to run The Other Opera Company with Debbie back when D still lived in the area (1989-94).

In related news, another dear friend who has a golden voice has just landed the contract as the house band for the Atlas for his fantastic big band "Doug Bowles and the Singco Rhythm Orchestra". Along with Doug's perfect Radio Days voice and zany fun showmanship, that band is absolutely the cat's pajamas. Go Doug!
---
No offense to the Anglophiles and Free Staters, but while in England and now in Maryland, we really missed/miss the food in the Bay Area. Yes, we're snobbish about the food, but in an inclusive, proletarian way you won't find anywhere else (in America, at least). It's not a mark of monetary status here, but a glorious, shared, joyous expression of the possibilities of food! Goes right along with those "San Francisco Values" of tolerance, diversity and the courage of exploration.
| | | |
| --- | --- | --- |
| | We lived less than 1/2 a mile away from two of the finest restaurants in the world, Rivoli and La Lime's, and only about 2 miles away from the place that started it all, Chez Panisse. We miss the great bread, coffee, and incomparable produce available in the East Bay. Yes, yes, yes, there are good restaurants in the DC area and even in MD, but they cost an arm and a leg (and you have to be connected to Jack Abramoff to get it). And they still don't get it about the bread. And the coffee. And the wine. And the cheese. We also miss the best pizza in the world (let alone the Bay Area), Zachary's. While they call their stuffed pizza "Chicago Style", I've been to Chicago and the only resemblance is the size and shape. | |
| | |
| --- | --- |
| "Oh, for the love of God, Montressor, at least give me a cup of Peet's coffee before you put the next brick in..." Luckily, Peet's is available (for an arm and a leg) at Whole Paycheck Foods. Basically, we do almost all our shopping at Trader Joe's and the Takoma Park Co-op (wannabe hippies that we are). | |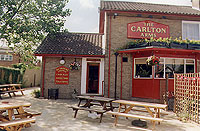 Naturally, now that we're back in America, we also miss the essential concept of a pub. Oh, sure, there are attempts, even here in Maryland and D.C. But they often are too much like bars or restaurants. We made so many friends at our old local in Cambridge, The Carlton Arms. The Arms won regional CAMRA Pub-of-the-Year and they always carry great choices of real ale. If, no, WHEN we move back to the Bay Area, we'll probably haunt the Kensington Circus Pub again. Doesn't hurt that it's across the street from one of the Semifreddi's outlets.
| | |
| --- | --- |
| We actually had better luck with the bread in Cambridge than we're having here in Maryland. The Cambridge Cheese Shop in All Saints' Passage lived up to its name and also imports yummy expensive French sourdough once a week. Debbie is now way too busy with the Washington Revels to continue her attempts with sourdough starter to try to make something like Semifreddi's bread (sigh). | |
We love the fine wines that come out of California, especially Sonoma and are glad to have them at a reasonable price again. But Maryland is one of those backward states where few supermarkets can obtain the right to sell liquor, and the county liquor stores aren't open on Sunday (!!!!!). Sick, misguided people.

Rumor has it there are wines made here in Virginia/Maryland. We will report back on that.
---
| | | |
| --- | --- | --- |
| | To aid in combatting the effects of good food and wine, on most Wednesday nights you used to find me fencing at the Pleasant Hill Community Center (near Concord, CA). On a related topic, my wife and I (and the kids) both participated in various Renaissance Faires working with the scurviest damn crew of privateers you've ever have the best fortune to look upon, the tars and officers of the Cardiff Rose. They teach fencing lessons to the children of unsuspecting parents, and often as not, to the parents of unsuspecting children. In Cambridge, I fenced with the local city club on Thurdays nights. I'm keeping up my fencing with the campus fencing club here at UMD on Tuesday and Thursday nights 7-9...when Debbie's schedule allows! | |
---
| | |
| --- | --- |
| | While in England, we did take advantage of the travel opportunities. Work prevented us from going everywhere we wanted to go, or even most of the places. Still, we managed one-day jaunts to Norwich (cool old Normal Keep and Cathedral) and Ely (oy, another Cathedral), and London (twice); spent a three day weekend in Great Yarmouth (tacky tourist beachtown; very cold water), went for a week over Christmas in Edinburgh (fabulous!); and a week over Spring Break in France (Tours Valley - also fabulous!); in fact we returned to the same place in France the following year. Debbie and I went to Bath for a few days without the kids (no, the kids were not in a kennel, but were with the in-laws who were visiting). I went to a "conference" which was more an excuse for physicists to ski in La Thuile (Italian Alps) and Debbie was able to join me there (again, the in-laws who were visiting). My Mother came out to visit and we all went and checked out Stonehenge properly (afterhours and in the midst of the very stones), Old Sarum and Avebury. It was back to the Bay Area for a couple weeks over the Summer. Debbie and I went to Majorca for our 10th anniversary (9th wedding anniversary) without the kids (again, my in-laws were in town: they used our exile as an excuse to travel, too). I've gone to conferences in Toronto and Lausanne (not to mention conferences in Cambridge); and little workshops in Portsmouth and London. We did an amazing family vacation in snowy Prague, and a ridiculously fast whip through Wales one week before we moved back to America. For details, click here. |
| | |
| --- | --- |
| Now we're in DC with marvelous access to the Smithsonian museums as well as various historical (don't laugh, you Europeans with your thousand year history!) sites. The only vacations we've managed so far were back in the Bay Area in April '06 for a few weeks and out to Rehoboth Beach for four days Summer '06. We threw caution to the winds and went to Cambridge this May '07 for the beer festival (but only went twice). Most of the trip was spent refreshing the kids' memories of Cambridge and their old school buddies and us catching up with the locals at the Carlton Arms (I think we actually may have had almost as many different beers there as at the festival!). | Our next destination? |
---
Back to top | Main page | Astronomy at Maryland