Slide 33 of 120:
Kingbird,Tropical1.jpg


---

Tropical Kingbird. We saw this species fairly often in Rio and Búzios. This shot was taken near Ipanema. In some shots there is very little white in evidence on the throat, contrary to the pictures in my field guides---a normal variation?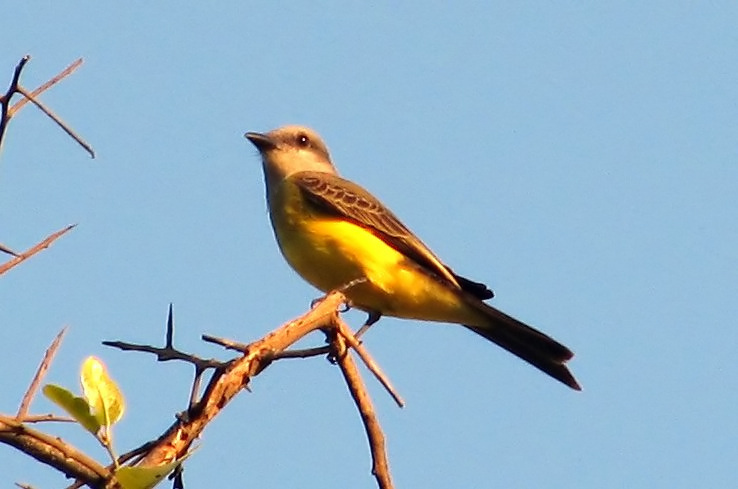 ---
All materials are Copyright © Derek C. Richardson and may not be reproduced without prior permission.