U. Maryland Astronomy Observatory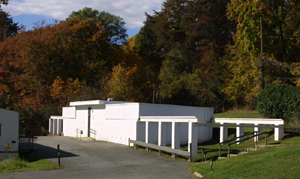 The University of Maryland Astronomy Observatory is a teaching and research facility. We have set aside certain times for the public to visit. At other times, we hold college classes and do research.
The UMD Observatory was built in 1963 and dedicated in Nov 1964. The Lecture Hall was added later in 1977. The basic facility has not changed much over the years, but there have been equipment updates.